Feb. 15, 2018 – Kewaskum, WI – Charles F. "Chuck" Meyer III, 64, of Kewaskum, passed away on Tuesday, February 13, 2018.
Chuck was born on November 18, 1953, in Milwaukee, the son of Charles F. Meyer Jr. and Rosemarie E. Baier. On September 23, 1989, he was united in marriage to Susan "Sue" Winner in California.
Chuck loved his work as a second shift heavy-duty tow truck driver; working for a trucking service for 20 years and only taking a day off when his wife (Sue) hand wrote a note to his boss.
He took advantage of trucking to visit as many states as he could, missing only Hawaii. He enjoyed sharing his hard work and love for the job with his children, bringing them to the shop when they were younger and enjoying their visits as they got older.
In his free time, he enjoyed being with his family and watching any trucking show he could find along with many movies. Most would say he would be their phone a friend on the game show Who Wants To Be A Millionaire.
He was also a NASCAR fan, consistently being at the top of the leaderboard in the brackets at work.
Christmas was his favorite time of year. He would take his family to hand cut a tree and then decorate it in a new way each year.
He had a good sense of humor and brought smiles to everyone around him.
Chuck never let anything slow him down and was known to say, "If Chuck can do it; Chuck can do it."
Those Chuck leaves behind to cherish his memory include his wife, Sue; two children, Amanda (Max) Paulus of Saukville and Courtney (Tate) Plath of Grafton; a granddaughter, Arya Paulus; two brothers, John (Ann) Meyer and Michael (Kathy) Meyer; four sisters, Kathy Krause, Laura Meyer, Wendy (Bill) Uhrman, and Caroline Shaw; a brother-in-law, Sherman (Phebes) Winner; a sister-in-law, Sharon (Matt) Nickel; his mother, Rosemarie Meyer; his mother-in-law, Fern (Al) Wheelock; other relatives and friends.
Chuck was preceded in death by his father, Charles F. Meyer Jr.; Stepfather, Bob Travtwein, and his father-in-law, Isaiah B. Winner.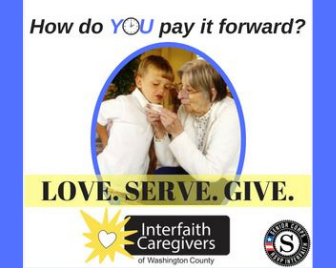 Chuck's family will greet relatives and friends on Friday, February 23, 2018, from 3:00 p.m. until 5:00 p.m. and again on Saturday, February 24, from 10:00 a.m. until 11:00. a.m. at the Myrhum Patten Miller & Kietzer Funeral Home, 215 Forest Avenue, in Kewaskum.
A funeral service for Chuck will be held at 11:00 a.m. on Saturday, February 24, 2018, at the Myrhum Patten Miller & Kietzer Funeral Home, 215 Forest Avenue, in Kewaskum.