July 9, 2020 – West Bend, WI – Construction of the new Baskin Robbins/Dunkin' Donuts store in West Bend is underway however, some development in the Washington County area is on hold.
"We are moving the start of construction of our West Bend projects from 2020 to 2021," said Troy Mleziva with Kwik Trip.
City Administrator Jay Shambeau said he is not surprised some of the commercial businesses are taking a "pause due to COVID."
"We do know the Kwik Trips are still a go for 2021… they are just not being constructed in 2020," he said. "We realize there's a nationwide pause going on but we're still fortunate some growth is positive and continuing in West Bend."
Kwik Trip has three projects pending in the City of West Bend.
Kwik Trip No. 3 is proposed for Paradise Drive and River Road. It's the location of the former Egbert & Guido's.
Store No. 4 is at 1610 E. Washington Street at the former Yahr Mobil station.
Kwik Trip No. 5 is the former Fleet Farm location on W. Washington Street.
While Kwik Trip takes a pause in its development there are plenty of projects moving forward in West Bend.
Title Max is getting closer to opening in the former Midas location, 2334 W. Washington Street. The sign for the new business was put in place this week. Some remodeling is still ahead as the store prepares to open later this summer.
Across town on Water Street and S. Forest Avenue there's visible progress being made on the Marriott TownePlace Suites and the neighboring office complex.
The new 68-suite hotel will feature a pool and and an office building that will share the same parking lot.
On the west side of town Cedar Community is in the midst of a large construction project as the new Cedar Ridge Homes are being constructed on Cedar Community's Cedar Ridge Campus. Eleven new homes are being built with occupancy set for later this year.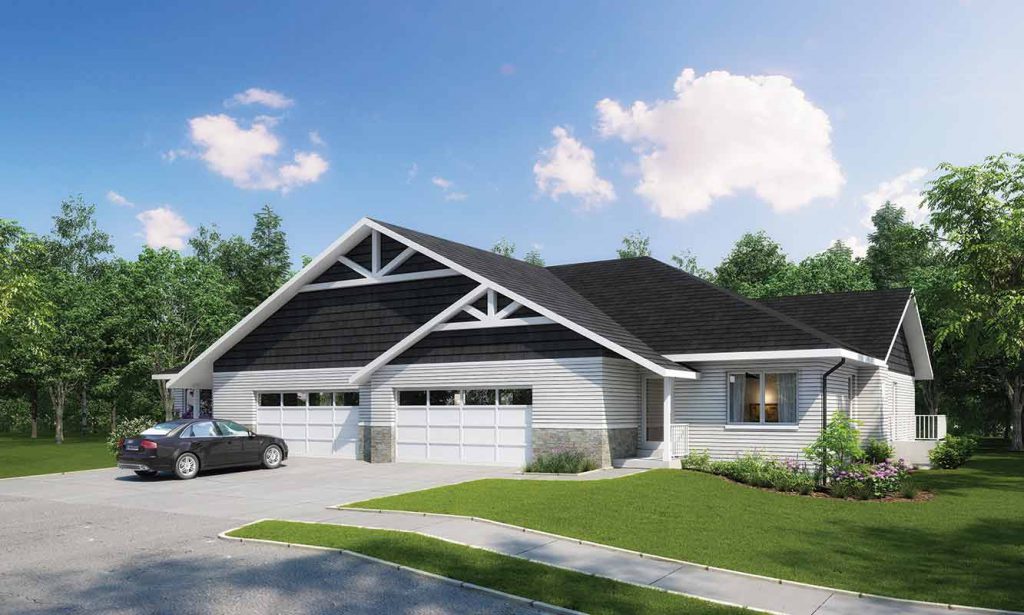 The new Milwaukee Tool should be breaking ground on River Road in August 2020.
A couple other projects include the new event center in West Bend, the new Taco Bell on W. Washington Street, and the possibility of a new senior living complex in the old Paradise Springs location.  The photo below is from January 6, 1999 when the facility was first built. The assessed value is $1,778,400 and the current asking price is $1.7 million.