April 5, 2021 – West Bend, WI – A new awning has been installed at Dooley's Bar and Grille in downtown West Bend.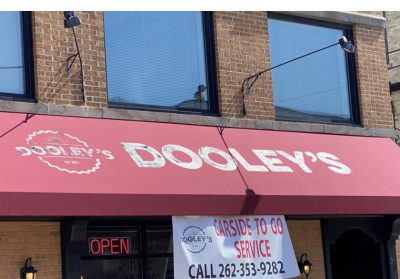 The new restaurant, owned by Gordon Goggin and his wife Tricia Dooley, opened in the location formerly home to West Bend Tap + Tavern, 315 N. Main Street.
It was February 13, 2021 when WashingtonCountyInsider.com posted a story about Tap + Tavern owner Brian Culligan announcing that after eight years in business he was stepping aside.
By February 17, 2021 the WashingtonCountyInsider.com confirmed a new owner who also had ties to The Stilt House in Cedarburg
Goggin said he and his wife are friends with the Culligans. "We knew they had a great reputation in West Bend so we tried to keep a couple of their items on the menu (the Kimberly Burger, Roasted Beet Salad, and Sweet Potato Fries) and then mix in some of our own favorites including Dooley Sliders, Flatbreads, and a Grilled 8 oz. Filet Mignon," said Goggin.
Goggin described his vision of Dooley's as "a casual, family- friendly restaurant with great service, great food, in a relaxed space that will be open for lunch and dinner."
Starting this past Monday, contractors worked 48 hours straight to remodel the interior adding new booths, moving some artwork (the corkboard state of Wisconsin stayed), putting some flare on the bar and Goggin dug up some history.
"The door to the kitchen is the same one in the photo and the bar for dining is in the exact same spot as our bar," he said. The picture of the eatery is from 1960.
According to the 1960 Wisconsin Telephone Co. directory the location was home to Dick's Pizzeria.
The other photo is looking at the wall to the north. "Those glass block windows are still under this wall," said Goggin. "We put in the booths to make our place look similar to what had been here before."
Located in the heart of downtown West Bend on Main Street, Dooley's offers a full-service, casual dining experience with a full bar that offers 16 local craft beers on tap.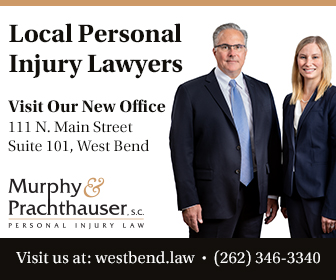 "We aim to carry on that legacy by creating a warm, welcoming restaurant where everyone can come and enjoy," he said.
Goggin said he and his wife own and operate The Stilt House located on Washington Avenue in Cedarburg and Toast located on Second Street in downtown Milwaukee.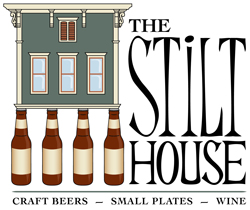 "We are the proud parents of three children, two of which attend West Bend West HS.  We are excited about this opportunity and look forward to being a part of the downtown West Bend community," he said.