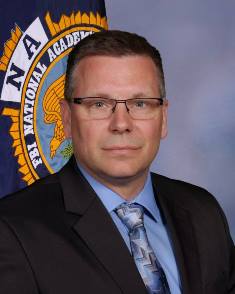 July 14, 2017 – Germantown, WI – Germantown Police Department Lieutenant Jeff Gonzalez (photo, left) graduated from the FBI National Academy in Quantico, Virginia on June 7, 2017. The 268th Session of the National Academy consisted of two hundred and twenty-eight law enforcement officers from 47 states. Included in the class are members of law enforcement agencies from the District of Columbia, 24 international countries, five military organizations, and seven federal organizations.
Internationally known for its academic excellence, the National Academy Program, held at the FBI Academy, offers ten weeks of advanced communication, leadership, and fitness training for selected officers having proven records as professionals within their agencies. On average, these officers have 21 years of law enforcement experience and usually return to their agencies to serve in executive level positions. Less than one percent of law enforcement officers are selected to attend the academy.
Executive Assistant Director of the FBI's Intelligence Branch, Joshua Skule, was the commencement speaker at the ceremony.
Training for the program is provided by the FBI Academy instructional staff, Special Agents, and other staff members holding advanced degrees, many of whom are recognized internationally in their fields of expertise.