"Golf is a game where the ball lies poorly and the golfers lie well." Check out winners from the 2017 Jingle Bell Open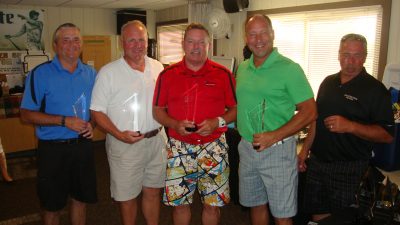 August 8, 2017 – Town of Trenton, WI – More than 140 avid golfers took part Monday in the annual Jingle Bell Open at West Bend Lakes Golf Course.
Proceeds benefit the annual West Bend Christmas Parade. First place went to American Metal & Paper Team (see the usual suspects above)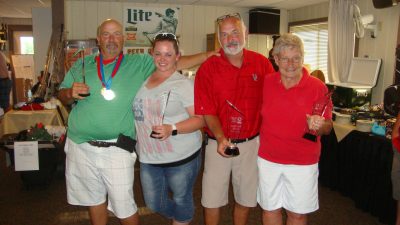 This motley crew won 1st Place Co-Ed – Pillars / West Bend Lakes Team.
This was one of the more creative cart decorations. The winning Christmas Spirit Team. Behind the scenes – Santa was ditched after the first hole because he might have been a hazard to the cart driver.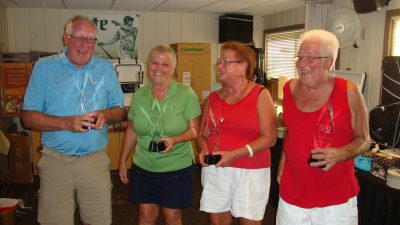 Most Fun Team – Grafton Transit Team and BJ and Company (Homer)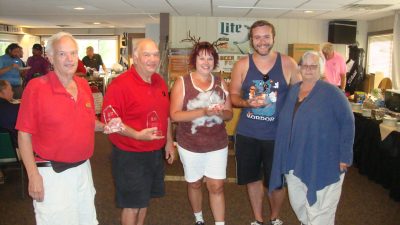 1st Place Christmas Spirit – Horicon Hills Team.
Photos courtesy Mike Hartwell