High-Speed Chase Ends on Lannon Road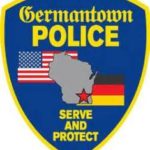 A 21-year-old Milwaukee man and a 20-year-old City of West Allis man are in custody as a result of a high-speed chase that started on I-41 and STH 144 at 2:31 this morning.
A deputy on patrol attempted to stop the West Allis man for traveling 85 mph on I-41 without any tail lights.  The vehicle then accelerated away from the deputy at speeds reaching 120 mph.  The Sheriff's Office requested the assistance of the Germantown Police Department who were able to deploy a tire deflation device on the suspect vehicle.
The driver exited the interstate at Lannon Rd and stopped.  Both individuals were taken into custody during the high-risk stop.
The passenger, who had the title of the car in his pocket, has several open cases through Milwaukee County Circuit Court including felony possession with intent to deliver heroin.  Drugs and several thousand dollars were located on and near him in the passenger compartment.   His bail restrictions indicated "no possession of controlled substance."  Based on the proximity of the drugs to him, he was arrested on bail jumping and drug possession charges.
The driver was put through field sobriety testing and arrested for OWI 1st based upon suspected drug use.  The driver is also being held on the felony charge of attempting to elude a police officer.