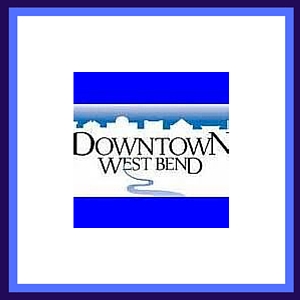 August 22, 2018 – West Bend, WI – The Downtown West Bend Association has a part-time job opening for an events coordinator.
Position Title:    Events Coordinator
Reports To:        Events Director of the DWBA and the Board of Directors for the DWBA
Status:                  Part-time
Hours/ Week:  30
Schedule:            Variable depending upon established office needs and Events (attendance required)
Salary:                  Salary based on experience established by the DWBA Board of Directors
General Purpose
Perform a wide range of administrative and event support activities for the DWBA to facilitate the efficient operation of the organization.  The duties of the position include but are not limited to the following:
Main Job Tasks & Responsibilities
  *  Engage in basic office duties including answering phones, greeting visitors, general inquiries, mail, filing, ordering of supplies, equipment maintenance, etc.
  *  Assist in maintaining a clean and inviting office environment
  *  Accounting Clerk:  handle payables, receivables, payroll, liabilities and reporting
    *  Assist accountant with getting information together for yearly tax filings and any other finance-related items needed
  *  Assist Events Director in organizing and promoting the DWBA roster of events including but not limited to:  helping put together PR materials, delivery of PR materials, social media posting, eblast management, and other tasks as needed.
  *  Assisting with the set-up, working during and tear down of events determined by Events Director. (Typically includes but not limited to: Art Walk, Farmers' Market, Music on Main, Wheels on Main, Maxwell Street Day, and Fall Fest)
Qualifications
  *  Possess proficient computer skills in Quickbooks, Microsoft Office Suite programs, Constant Contact and social media platforms
  *  Have strong organizational and planning skills
  *  Possess excellent oral and written communication skills
  *  Ability to manage multiple work assignments, meet deadlines, anticipate organization needs and work with minimal supervision.
  *  Can work a variety of hours including early mornings, evenings and a limited number of weekends.
  *  Help maintain relationships with DWBA members, volunteers and sponsors.
  *  Knowledge of operation of standard office equipment
  *  Knowledge of clerical and administrative procedures and systems such as filing and record keeping and basic office principles.
  *  Lifting and standing for long periods of time
  *  Ability to keep an operator's license
If you have a passion for events, please apply by sending your resume and cover letter to:
Anna Jensen
Events Director
Downtown West Bend Association