June 9, 2021 – West Bend, WI – First there were none. Now there are two with three more on the way. Can you identify the location below and what will be opening before the end of the year?
     Photo courtesy Randy Koehler
If you guessed Kwik Trip… you're right. The location?
The northwest corner of Paradise Drive and River Road. What business was previously there?
That corner used to be home to Egbert & Guido's Express, Inc., 1300 E. Paradise Drive was owned by George and Kathy Muth. The couple sold in January 2019.
The old store was demolished in August 2019 and at the time Kwik Trip said the new store would be built in 2020. Click HERE to see plans of the latest Kwik Trip location which includes 20 fueling stations.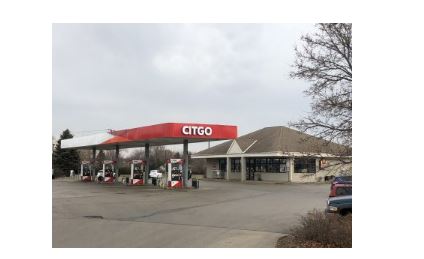 Across town the other Kwik Trips are nearing completion.
Signs are up at the Kwik Trip on E. Washington Street. Formerly home to Bob Yahr's Mobil station. After building the Mobil in 1992 Yahr sold in July 2019 and the location was leveled in December 2019.
Construction is also underway for a turn lane on Highway 33 and traffic lights at Schoenhaar Drive. Yes, there will be traffic lights at River Road and within a block… more traffic lights.
Finally the Kwik Trip on W. Washington Street is humming along as well.
And just for kicks… lets start a bet on when you think the old corner GAS sign on 18th Avenue and Highway 33 will finally come down. The Fleet Farm store was leveled in late December 2020.
What's your guess?