Man accused of killing Slinger nun expected to plead guilty to avoid the possibility of the death penalty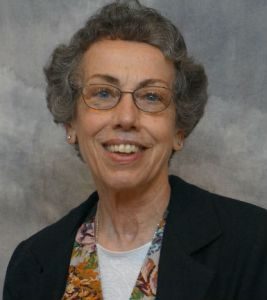 June 13, 2018 – Slinger, WI – The man accused of the brutal murder of two nuns, one from Slinger, WI is expected to plead guilty.
Sister Margaret Held, SSSR of Slinger and her friend, Sr. Paula Merrill were attacked and killed in their home in Durant, MS on April 25, 2016. Rodney Sanders faced capital murder charges in Holmes County Court.
The nuns were working at a medical clinic in Lexington, Mississippi. Both women died from multiple stab wounds.
According to a story in the Holmes County Herald,
A Mississippi prosecutor said Tuesday, June 12, that a man charged with killing two nuns in 2016 will plead guilty as part of an agreement that removes the possibility of the death penalty.

District Attorney Akillie Malone-Oliver told The Associated Press she spoke with the victims' families before agreeing that Robert Earl Sanders of Kosciusko, Mississippi, could plead guilty to capital murder. She said the agreement calls for him to be sentenced to life without parole.

Malone-Oliver said the decision takes into consideration that the two women who were killed, Sisters Margaret Held and Paula Merrill, opposed the death penalty.
Sanders' next court appearance, according to the Holmes County Herald, is set for "June 21 before Circuit Judge Jannie Lewis in Belzoni."
In October 2017, Held's sister Jean Kroll of Slinger spoke briefly about the attack.   "I'm just numb," said Kroll.  Her sister was 68.
"In order to protect my heart and my sight I don't want to think of him," she said of Sanders. "I don't want to hate him because that's what I would end up doing. I don't want that.
"I just pity him," said Kroll.
"I just love… that's the only thing I can do but I do pity him for what he did," she said.
On Sept. 2, 2016 friends and family gathered at Resurrection Catholic Church in Allenton to remember Sister Margaret Held.
Rev. Rick Stoffel from St. Peter Church in Slinger presided over the service.
There were messages of forgiveness and acceptance throughout the Mass. The opening hymn, Canticle of Sun, included the words, "Praise for our death that makes our life real, the knowledge of loss that helps us to feel; the gift of yourself, your presence revealed to bring us home."
The message from the second reading, Romans 14:7-9, echoed the theme of the Mass. "No one lives for one's self and no one dies for one's self."
During the homily, surrounded by the whirring hum of large fans, Rev. Stoffel told the gathering, "It is not important how Margaret Held died it's how she lived."
"Sister Margaret knew her life was in the hands of God even when there would be changes of direction," he said. "Fear would be foolish and faith would be wise."
Dressed in a white robe with a pattern of gold inlay, Rev. Stoffel worked his way down the aisle and spoke of how Sister Margaret "found her niche where she was needed the most."
"Only by mercy it is not so much how she died it's important how she lived and to tell one another so we're more than just about ourselves," Stoffel said.
Sr. Margaret Held, SSSF joined her Lord on Aug. 25, 2016 in Durant, MS at the age of 68, along with her beloved friend, Sr. Paula Merrill. She was born and raised in Slinger.