Obit: Agnes D. "Aggie" Carmody, 82, Hartford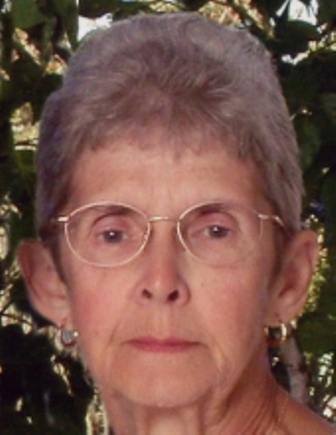 Agnes "Aggie" D. (nee Lehner) Carmody of Hartford, formerly of Saukville, died of complications from a 30 year battle with Parkinson's disease on Monday, September 26, 2016, in Hartford. She was 82 years old.
Aggie was born in Racine on June 2, 1934, the daughter of John and Lillian (Cremer) Lehner. Growing up in the city of Racine with her 7 brothers and sisters, she made trips to her uncle's farm in Beaver Dam, played basketball and enjoyed time with her friends. She met Robert "Bob" L. Carmody at a summer job in Door County, as she was picking cherries and Bob was driving the orchard truck. On June 27, 1953, they married at Holy Name Church in Racine, a marriage that would last 56 years until Bob's death in 2009.
She was a devoted homemaker and mother for her five children and a member of Immaculate Conception Catholic Parish in Saukville. She was an active leader with the Campfire Girls, volunteered at the church for fall festivals and bowled on several leagues in the area (earning multiple trophies to prove her skills). She enjoyed knitting, sewing and crocheting. Their growing family would spend summers on long camping trips across the country and winters snowmobiling in northern Wisconsin. When her children had grown, she worked at Kohl's Department Store in Grafton for many years in the Housewares Department. She loved card games, building puzzles and hitting golf balls in the backyard near the couple's beautiful pond. When Bob and Aggie retired, they wintered in Casa Grande, AZ, enjoying the warm weather, shuffleboard and passionate games of dominoes with many of her siblings in the Val Vista RV Resort. A highlight of their retirement years was a 3 month long camping trip to Alaska with their Saukville friends. She was a loving Grandmother who always made time for school performances and sporting events. She had a quick sense of humor and loved her sweets (a bag of circus peanuts or marshmallows didn't last long with her around). After the passing of her beloved husband, she resided in Jackson and Hartford where she made new friends and was active with Wii Bowling, morning exercise, building puzzles, playing card games and taking trips to the casinos!
Although Aggie was challenged by an awful disease, she never, ever let that stop her from doing exactly what she wanted to do, when she wanted to do it. She was the most determined and strong willed person most people will ever meet. Her defiant attitude was the reason she beat the odds and survived (and thrived!) three times longer than her initial doctors said she would. She was an inspiration to all that were fortunate enough to have known her.
Aggie is survived by her children Alan (Jean) of Fredonia, Mary "Beth" Lambright of Verona, Suzanne (Terry) Asen of Germantown, Sandra Wisniewski of Sussex and Robert (Kim) of Denver, CO, 14 grandchildren: Brian (Kristy), Jason and Melissa Carmody, James and Schaun (Abigail) Lambright and Amanda (Kevin) Mathews, Michael and Tyler Asen, Amy (Chris) Zirbes, Nicole, Jake and Josh Wisniewski and Mattie and Mackenzie Carmody, and several great-grand¬children.
She is further survived by three brothers: Lawrence (Marilyn) Lehner of Franksville, Raymond (Patricia) Lehner of Racine and John (Charlene) Lehner of Casa Grande, AZ, three sisters: Francis Litton of Racine, Catherine (Donald) Price of Lebanon, Tenn., and Helen (Duane) Kienast of Burnett, nieces, nephews, other relatives and friends.
She was preceded in death by her husband Robert L., her parents John and Lillian, her sister and brother-in-law Cynthia and Joe Chernouski and brother-in-law Hillard Litton.
A Mass of Christian burial for Mrs. Carmody will be held at 2:00PM on Wednesday, Oct. 5th, at St. John XXIII Parish – Immaculate Conception Church in Saukville. Visitation will be prior to mass at the church on Wednesday from 12:00 PM to 2:00 PM. Burial will be in St. Mary's Cemetery, Saukville.
Memorials to the National Parkinson's Foundation or St. John XXIII Parish in Saukville are suggested.