Obit: Gary C. Fink, 50, formerly of Port Washington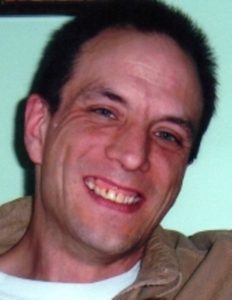 Gary Fink, of Milwaukee, formerly of Port Washington, passed away unexpectedly on Friday, September 2, 2016 at his residence. He was 50 years old. Gary was born in Port Washington on June 18, 1966, son of Carroll Fink and Helen Wrobleski.
He grew up in Port Washington and graduated from Port Washington High School in 1984. After high school Gary worked at Arandell Company in Milwaukee and also as a mechanic. Gary enjoyed working on cars, riding his motorcycle, fishing with his family and cook outs.
He is survived by his father Carroll (Betty) Fink of Malone, his four siblings Janice Fink of Waukesha, Cynthia (Robert) McClain of California, Patricia (Dale) Capelo and Mark Fink, both of Belgium, nieces, nephews, other relatives and friends. He is preceded in death by his mother Helen Beckwith.
Funeral services will be held on Friday, September 9th at 7 PM at the Eernisse Funeral Home, 1600 W. Grand Ave., Port Washington with Pastor Gerald Anderson presiding. Visitation will precede the funeral service at the funeral home from 6-7 PM. He will be laid to rest by his mother in Holy Cross Cemetery, Milwaukee.