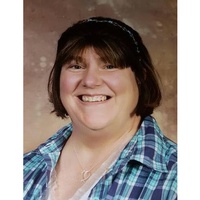 Feb. 7, 2018 – Jackson, WI – Sonia Marie Heideman (nee Bowe) age 45 of Jackson died unexpectedly on Monday, February 5, 2018 at her residence.
She was born October 9, 1972 in West Bend and attended Trinity Lutheran School in Kiel and Manitowoc Lutheran before attending Kiel High School.
Sonia enjoyed cooking and cross stitching and had an affinity for cats. She could always be counted on to help those in need.
She is survived by her parents, Mary Ann and David Drenski of Cedarburg, her 3 siblings: Jessica (Nicholas) Gruetzmacher of Manitowoc, Travis Mand of De Pere and Amber Drenski of Cedarburg, 2 nephews: Alex and Arein and aunts, uncles, cousins and other relatives and friends.
Sonia was preceded in death by her grandparents, Mary Ann and Donald Bowe, her great-grandmother Pearl Grotelueschen and her aunt Margie Brown.
A memorial service will be held Saturday, February 10, 2018 at 3:00 p.m. at the Schmidt Funeral Home in Jackson with Rev. Brent Weide of Freedom Fellowship officiating. The family will greet visitors from 1:00 p.m. until 2:45 p.m.
The Schmidt Funeral Home in Jackson is serving the family.