Obituary | Greg Bonlender, 59, of West Bend
Jan. 13, 2019 –  Gregory Lee "Bubs" Bonlender passed away unexpectedly Friday, Jan. 11, 2019 at the age of 59. He was born on October 2, 1959 in West Bend to Lester and Gloria (nee Wenninger) Bonlender and raised in West bend graduating from West Bend West Class of 1978.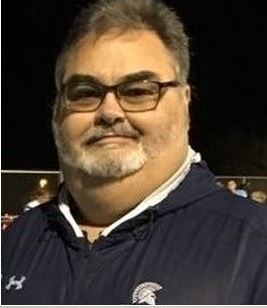 He was employed at the West Bend Company and then Regal Ware for 41 years. On June 28, 1980, Greg married Cheryl A Weinert at St Lawrence Church and then began their family. Greg's passions were watching the Packers, the Badgers, the North Carolina Tar Heels Basketball games, drinking Rolling Rock Beer, watching the grandkids play sports, but he especially loved to spend time with his family.
Greg is survived by his loving wife Cheryl, his children; Jennifer (Justin) Wilkins, Scott (Nicole) and Tyler (fiancé Emily), grandchildren; Brody Wilkins, Brycen and Landon Bonlender, his brothers Gary (Linda) and Glenn (Denise), his in-laws Jacob and Nancy Weinert, brother-in-law Jeffrey (Lynn) Weinert, sisters-in-law; Corinne (Rich) Meyer, Christine (Scott) Roloff, Cathleen (Richard) Zettler and Cynthia (Brian) Schmitt, nieces, nephews other relatives and friends. He was preceded in death by his parents, and his son Kyle.
A Funeral Service for Greg will be held at 6:00pm on Thursday, Jan. 17 at the Phillip Funeral Home Chapel (1420 W Paradise Dr.) Visitation will be held at the funeral home on Thursday from 3:00pm until time of service. Interment will be at St Lawrence Cemetery.