Obituary | Jason M. Lisko, 43, of Jackson
March 14, 2019 – Jackson, WI – Jason M. Lisko passed away on Friday, March 8, 2019 at the age of 43.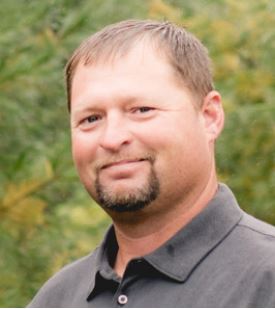 Jason was born in Hartford on November 12, 1975 to Steven and Christine (nee Schulteis) Lisko. He was raised in Allenton/Hartford and graduated from Hartford High School class of 1994. Jason married Janelle (nee Freitag) Lisko on 8-9-2007. He worked as a Mason Foreman for Marriott Construction.
Jason had very fond childhood memories of playing ball at the Allenton Park and spending summers on his grandparent's farm. Jason began working in the masonry trade at age 13, spending 30 years perfecting his craft. Grandma Lisko said "I guess God needed him more than we did, he probably needed a really good Mason."
Jason dedicated himself to Marriott Construction for 22 years.
Jason found pride in knowing he and his crew constructed buildings with strength and beauty. Often when we were traveling around, Jason would say with a smile "look girls, daddy built that building." He was driven, dependable and deeply respected by his colleagues. Jason showed his love to his family and friends by sharing his time, skills and wisdom. Jason enjoyed fishing, grilling, baking, tinkering in his garage, and snowmobiling, 4-wheeling, camping, gardening and creating memories with his family and friends. Jason ensured that the kids were outside making memories of their own like he did as a kid. Teaching them how to be strong, resourceful and simply appreciate the gifts in life.
Some of our favorite moments are the backyard zip-line, boating, snowmobiling in the field, campfires in our backyard, playing board games and the pool he made in the bed of his truck when we were up north. He showed those he loved honesty, respect, trust and passion. Our minds will hold memories, our hearts will hold love and our faith lets us know we will meet again.
Jason is survived by his wife Janelle, son Kody (special friend Toni Geidel), daughter Kelsey, daughter Kenna, father Steve (Patricia step mother) Lisko, mother Christine Schulteis, sister Tiffany (Andy) Hartz, step-sister Christine (Christopher) Balkevich, step-sister Sarah (Curt Schellinger) Blossom, grandparents Norman and Florence Lisko, father-in Law Mike (Betty McGlothin) Freitag, mother in-law Mary Ann Puls (Rick Bamke), brother in-law Mike (Samantha) Freitag, brother in-law Brandon Bamke (Derek Holz) and grandfather in-law Robert Freitag. Further survived by Aunts, Uncles, nieces, nephews, other relatives and friends.
Preceded in death by his grandparents Francis and Lucille Schulteis, aunts and uncles Gerald and Verda Schulteis, David Schulteis, Marion Hartl and James Lang, sister-in-law Jennifer Freitag and grandmother in-law Patricia Freitag.
A Memorial Service will be at 6:00 pm on Friday, March 15, 2019 at St. John's Lutheran Church ELCA (2881 Division Rd., Jackson, WI 53027) with Pastor Paul K. Mittermaier presiding. Visitation will be at the church on Friday, March 15 from 3:00 pm until time of service (6:00 pm).
Should friends desire, contributions to the family for future educational expenses would be appreciated.
All donations made to the Lisko Family will be matched by Jason's employer of 22 years, Marriott Construction.
A Special Thank You to all of our family and friends. We have been showered with love and prayers and find comfort and strength in each of you.