Obituary | Melvin William Scherr, 94, of Mayville
November 20, 2019 – Mayville, WI – Melvin William Scherr, 94, of Mayville (formerly of Hartford), joined his wife Virginia in Eternal peace on November 19, 2019.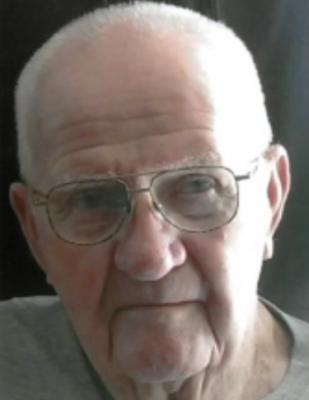 He was born June 7, 1925 in Schleisingerville (Slinger), WI to parents Mary E. (nee Wick) and Melvin Scherr. He lived in the Slinger and Hartford area all his life. Melvin was employed at TL Smith and Wacker Corporation. Melvin was united in marriage to Virginia E. Frandsen on December 14, 1963 in their home in Rubicon, WI. He enjoyed hunting and camping at Willow Mill Campground for 33 years. He spent his whole retirement there with many friends to socialize with. His motto being, "It doesn't cost anything to say hello." He also enjoyed picking asparagus, looking for deer at dusk, listening to Polka music, and cheering on his beloved Chicago Bears.
Melvin is survived by 3 loving daughters, Sherry (Richard) Martinez of West Bend, Penny Verbanac of Hartford, and Candy (Paul) Feucht; 8 cherished grandchildren, Mike (Lynda), Jim, Shane (Koreen), Eric (Corrine), Justin, Todd, Derick (Sarah), and Josh (Desi); 14 cherished great-grandchildren, Brandin, Leroy, Drue, Nolan, Morgan, Autumn, Brady, Jameson, Jocelyn, Milly, Riley, Cody, Justice, and Haley. He is further survived by children from his first marriage, nieces, nephews, other relatives and friends.
He is preceded in death by his parents; parents-in-law, Victor and Lottie (nee Ottinger) Frandsen; beloved wife of 38 years, Virginia; and several brothers and sisters.
Melvin's Family will greet relatives and friends at the Shimon Funeral Home, 824 Union Street Hartford, WI 53027, on Saturday, November 23, 2019 from 10:00 a.m.-1:00 p.m. Visitation will conclude with a eulogy by the family at 1:00 p.m. Private interment in Pleasant Hill Cemetery, Hartford.
Melvin's Family would like to share their sincere gratitude to Ellie and the nursing staff at Crossroads Care Center- Mayville for their loving care and compassion.