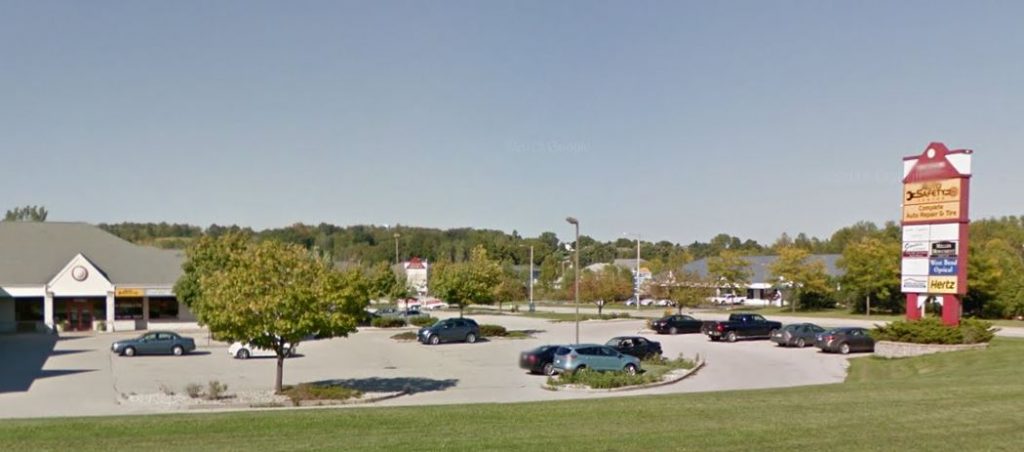 March 11, 2017 – West Bend, WI – Steve Kearns has sold Shepherd Centre I, 3700 W. Washington St. in West Bend to Joe Valind, the owner of Auto Safety Center. Valind purchased the property for $1.4 million.
"We've been here since January 2013 and we closed on the purchase on Feb. 24," said Valind. "I really like West Bend; I was born and raised here (1996 WBE) and it's always been a goal to own a location."
On a history note: Auto Safety Center dates to 1965 when it was on N. Main Street between the old Habitat Restore/St. Vincent de Paul and the Mexican Grocery. The shop was owned by Ralph Schmidt and he called it the Schmidt Safety Center. Roger Berth purchased the business in 1983 and coined it Auto Safety Center. Valind bought the business in 2005; he moved it to the Shepherd Centre I in 2013.
Some of the other businesses in the strip mall include Miller Monument, Hertz Rent a Car, Signature Studios and West Bend Optical.
Kearns still owns Shepherd Centre II.
Photo courtesy Auto Safety Center.