Successful blood drive this week in West Bend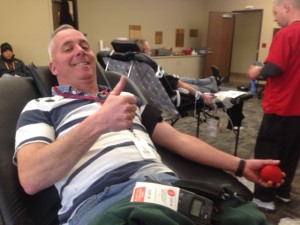 Final results are in from this week's blood drive at West Bend City Hall.  According to WBPD dispatcher Kim Wendelborn their goal was 40 units and they topped that collecting 44 units.
Goal: 40
Scheduled donors: 38
Presenting donors: 42
Deferrals: 4
Whole blood procedures: 32
Doubles procedures: 6
Total units collected: 44
Potential lives saved: 132
Thank you for helping promote!
Dispatcher Kim M. Wendelborn
West Bend Police Department