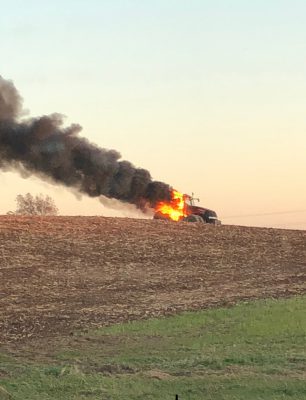 Oct. 22, 2018 – Port Washington, WI –  Black smoke from a tractor fire can be seen by motorists on I43 in neighboring Ozaukee County.
The photo was taked just before 6 p.m.
Witnesses say the fire is on a side road just past Highway 33.
We'll bring you more information as details become available.