November 15, 2019 – West Bend, WI – Standing room only crowd at Billy Sims BBQ in West Bend on Friday afternoon as Heisman Trophy winner and NFL Pro Billy Sims welcomed everyone to his latest restaurant, 1442 W. Washington Street.
There were a couple of Lions fans and Bears fans in the mix as Sims signed autographs and posed for photos.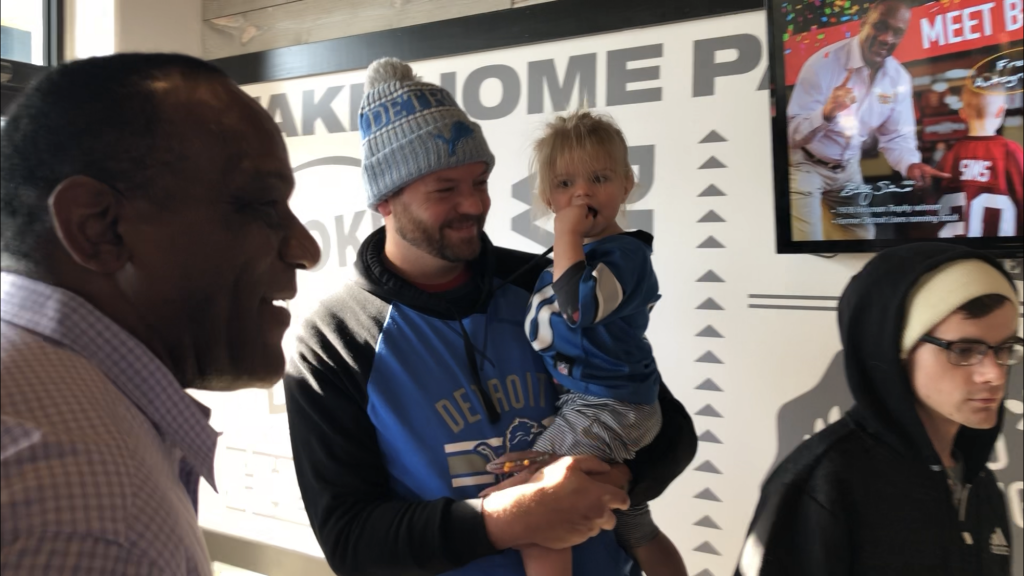 Sims, 64, was personable and patient and he spoke with everyone who stepped up with a football for signing or a collector card or Sports Illustrated magazine. Sims had a recollection or a story about every piece of football memorabilia and made every person feel special.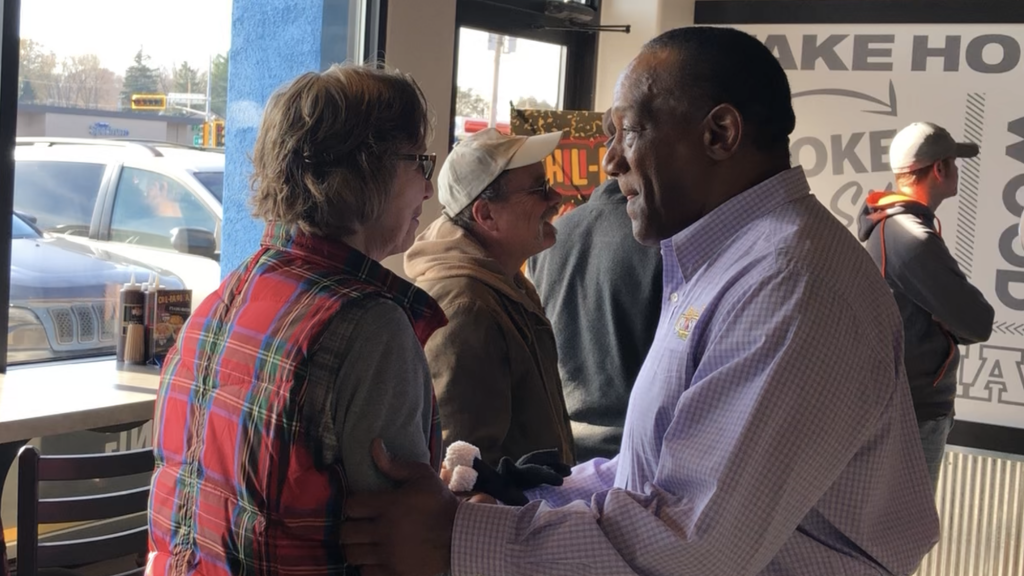 "We've got a lot of restaurants in a lot of small towns across the country and hopefully people come out and enjoy their food and have a good experience with it," he said. "Most of the people that try our food really enjoy it. I started this in 2000 in Tulsa, Oklahoma and it was the employees who brought in the recipes and that's how we got our start."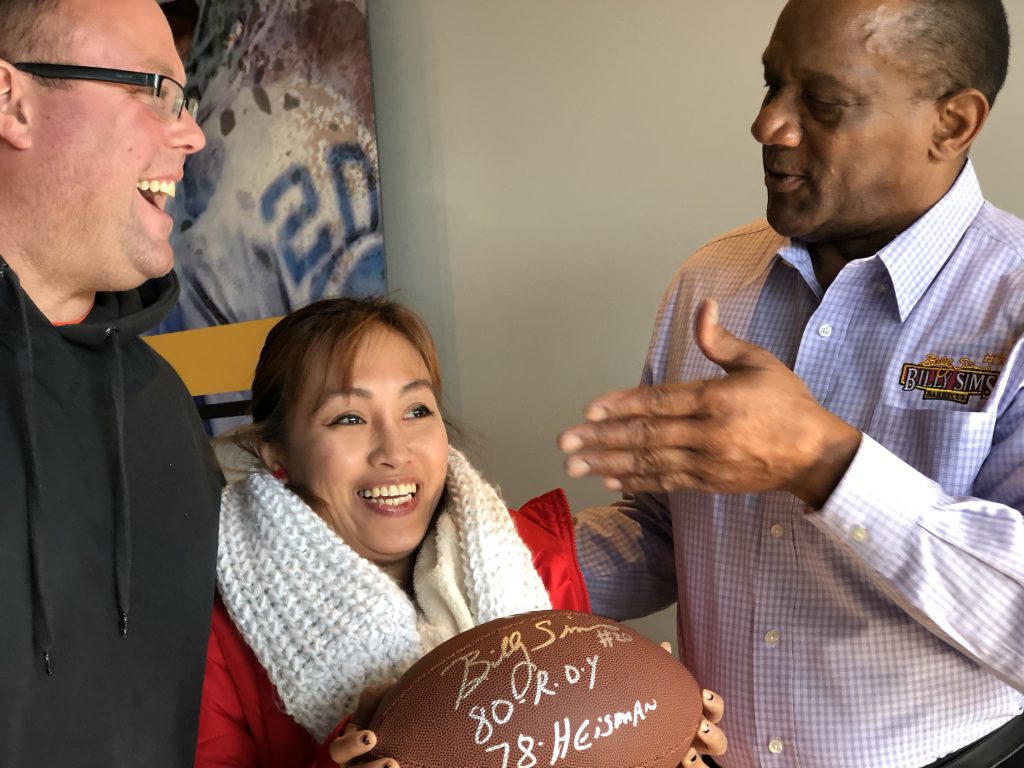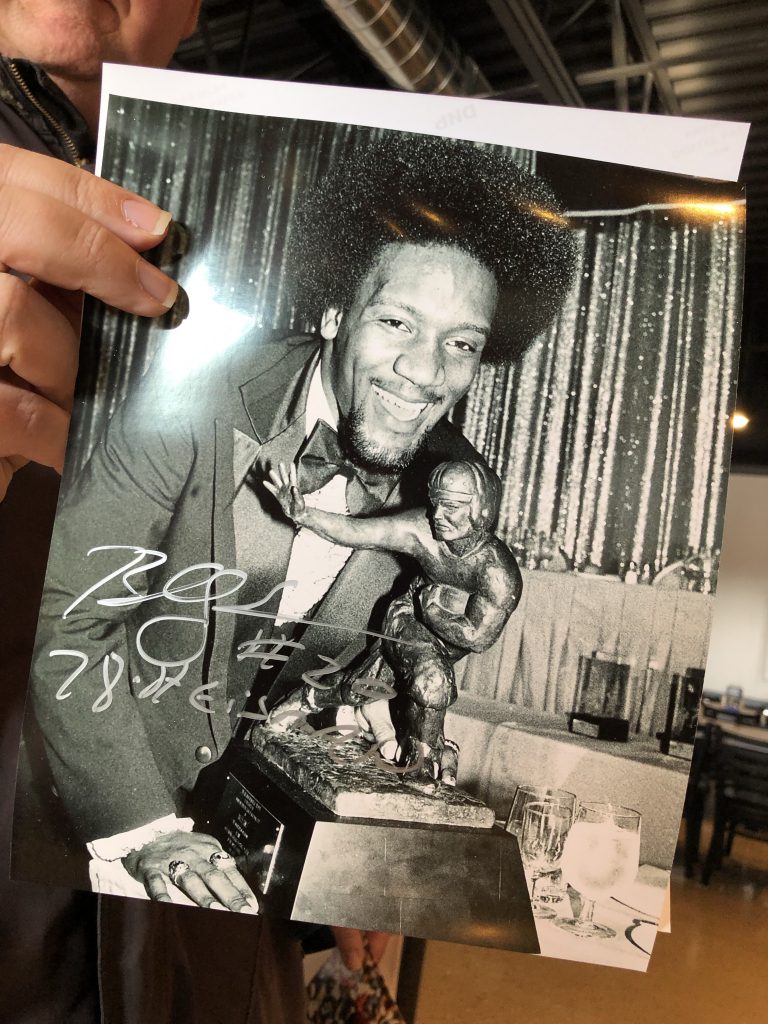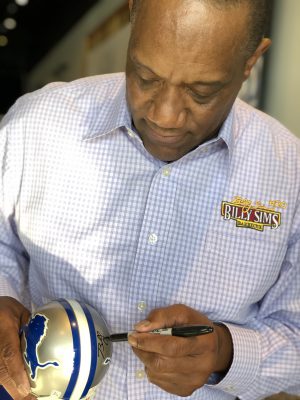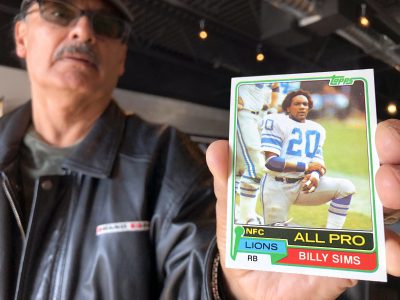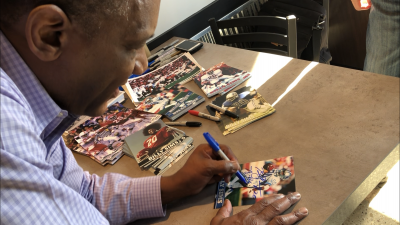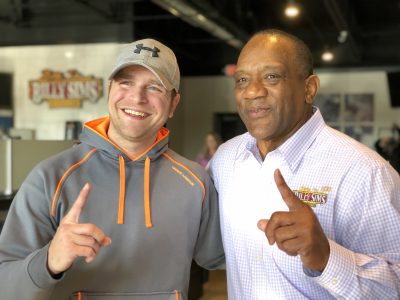 The new Billy Sims BBQ, 1442 W. Washington Street, in West Bend opened Monday, Nov. 11. Clay Covert is the franchise owner and Larry Millard is the general manager.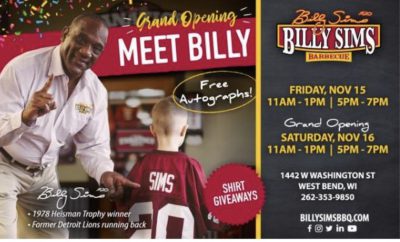 Sims will greet customers again Friday afternoon from 5 p.m. – 7 p.m.
He'll be back on Saturday at 11 a.m. – 1 p.m. and 5 p.m. – 7 p.m.