June 29, 2019 – West Bend, WI – The teacher credited with starting a girls golf program at West Bend High School in the 1970s has died.
Geraldine Birkholz was a teacher at West Bend East and the first to organize and coach a girls golf team. Birkholz coached East from 1972-1987.
During her reign, the Suns were Wisconsin Little Ten Champions in 1976, 1977, 1978, and 1982.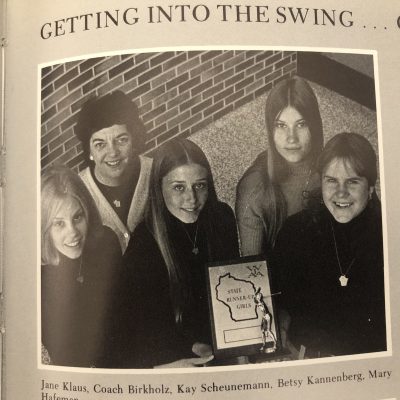 One of Birkholz's star players, Mary Hafeman, went on to become a professional golfer in the PGA and LPGA.
"She's had a wonderful life; a really fantastic teacher," said Hafeman.  "I appreciate her especially because she was the one teacher that decided to help us out and coach the girls golf team from inception for well over 10 years."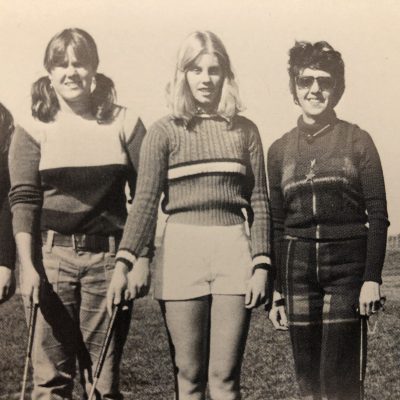 Several years ago WashingtonCountyInsider.com published a story about Birkholz and her brush with fame and the Green Bay Packers Paul Hornung.
In 1958 Geraldine Birkholtz, a former West Bend teacher, attended a post game Packer party at Paul Hornung's home. "I was dating a fellow from Appleton, Danny Ornstein," she said. "His crowd always went out after the game and I think the Packers beat the Bears that day."
After the game, Birkholz's date gave her some options. "He said, do you want to go out with my single friends, my married friends out to dinner or do you want to go to Paul Hornung's for a cocktail party." Birkholz responded, "There's no choice – that's pretty obvious."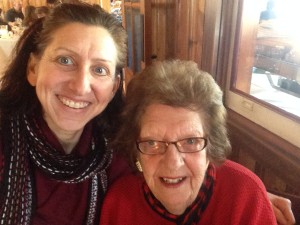 The couple made their way to Fisk Avenue in Green Bay. The party was just getting started when they arrived. "I met him," she said of Hornung. "He was tall and blonde and a good looking guy."
Hornung lived in a house with a couple other Packer players including Jesse Whitenton.
For several months Hornung had a reporter from True, A Man's Magazine follow him around; the magazine was described in the 1960s as "high adventure, sports profiles and dramatic conflicts."
"That whole evening I was there was written up in that magazine," said Birkholz.
Matter of fact, the writer from New York started talking to Birkholz. "He was short but he started shining up to me," she said.
She recalled Hornung poured her a scotch and they were talking and a version of that came out in the magazine. "We were in the kitchen and the article said this fellow came up and talked to me and then he …. Click HERE to read the rest of the story.

Funeral details for Geraldine Birkholz will be posted when information becomes available.
Birkholz was a world traveler and a resident at New Perspective Senior Living in West Bend.
Photos courtesy West Bend High School Yearbook.