March 9, 2017 – West Bend, WI – City officials in West Bend will be reviewing a couple development proposals in the coming weeks. Mayor Kraig Sadownikow spoke during a Common Sense Citizens meeting about the riverwalk reconstruction in the downtown and a proposal for  some exciting development on the former Gehl parcel on Water Street.
The city acquired the property in 2005 from Gehl and the mayor said cleanup should be completed in 2017. Coming up March 20 a recommendation on what the city will do with that property will be reviewed.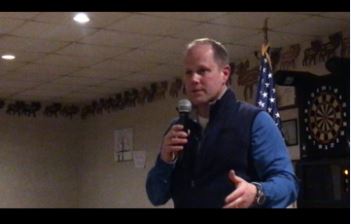 Sadownikow said development of a small grassy field north of Dublins is also in the mix.
The city distributed a story from the Milwaukee Business Journal regarding the Gehl parcel. See Sean Ryan's story below.