October 12, 2020 – West Bend, WI – A big lightning strike at 11:44 a.m. on Monday, October 12 startled quite a few neighbors in Washington County.
It also ramped up a lot of storm fright in dogs across the community.
The National Weather Service said showers and storms will be ahead of a passing cold front.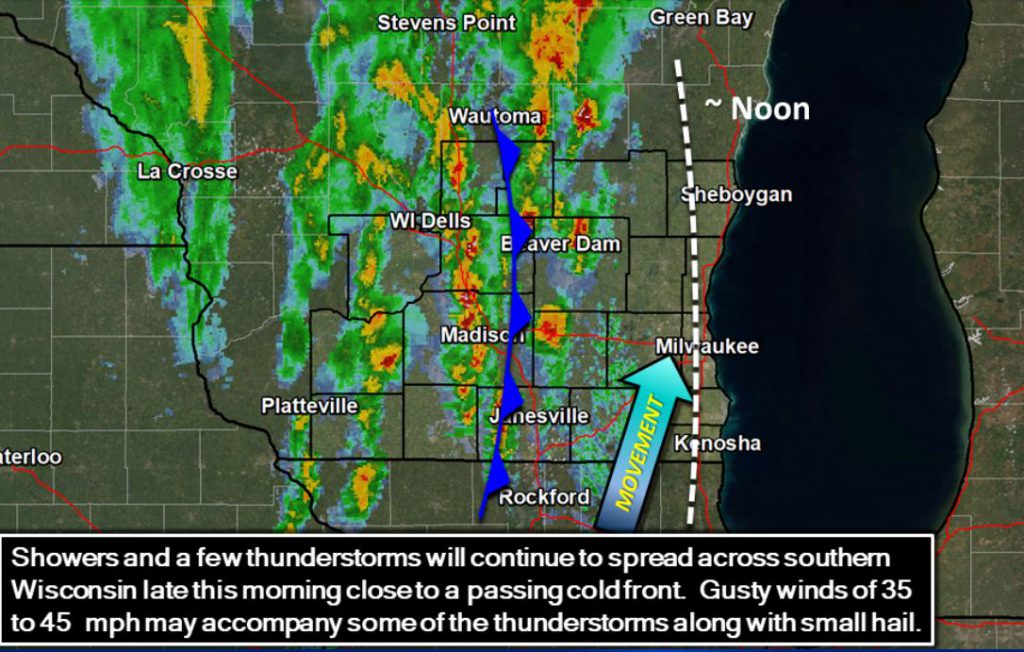 According to the Natinonal Weather Service,  "Gusty winds of 35 to 45 mph may accompany some of the thunderstorms along with small hail. Gusty winds are also expected behind the passing cold front."
If you want to compare your rainfall totals with the local Weather Underground click HERE for more information.